Welcome welcome welcome!
This is the place to come to if you have any… burning questions to ask me.
Please keep in mind that I get asked the same questions very very very often. That's why this page had to be made.
{ if I do not respond to your particular question, it might be because it's already answered here }
---
★ 

CONTENT IN THIS FAQ HAS BEEN UPDATED SINCE JANUARY 2017 

★
First and Foremost
"Did you beat Dark Souls?"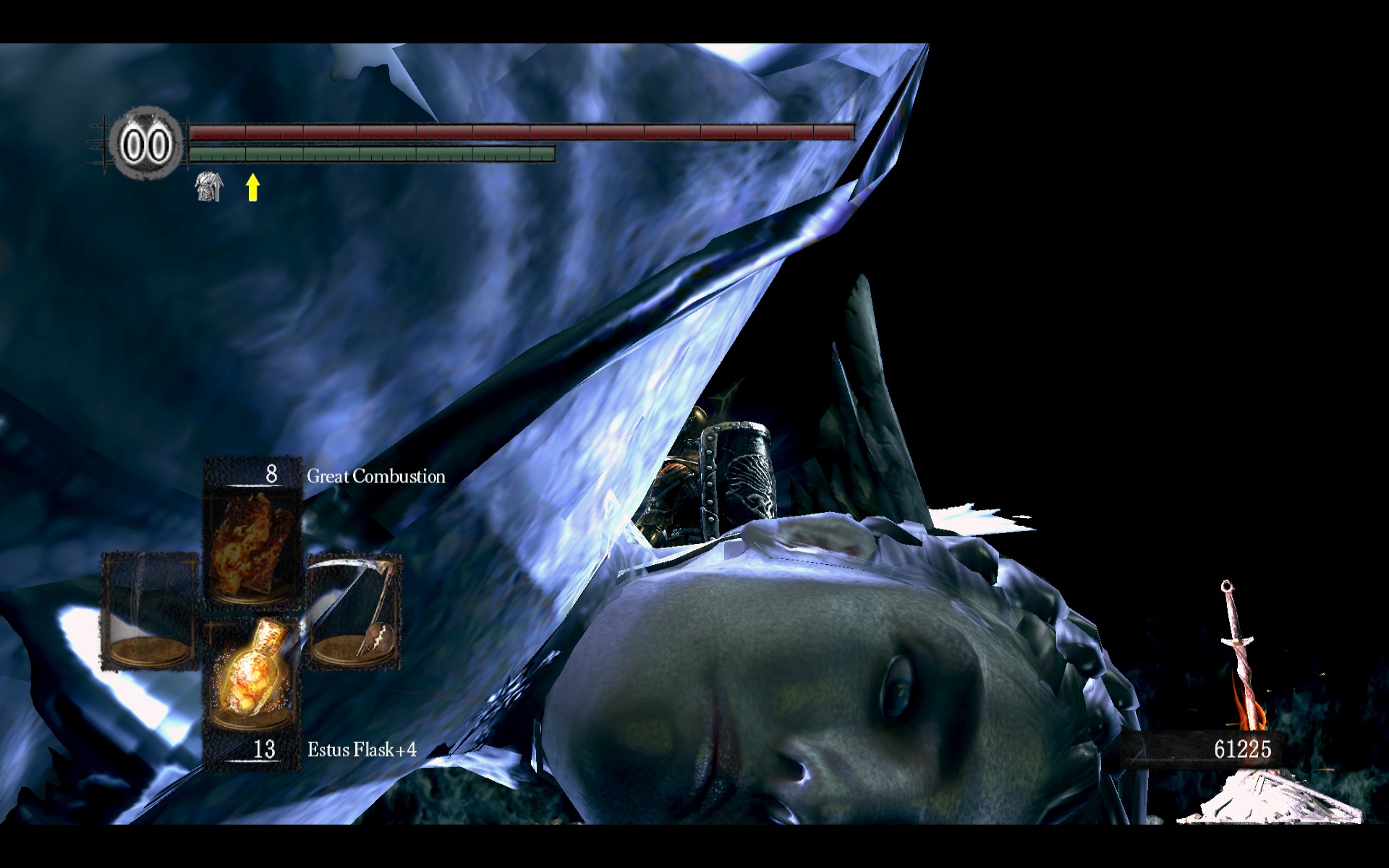 Yes I did, wayyyy back in, gosh… 2012…

"Did you beat Dark Souls II?"

Yes, technically. I still need to go kick some booty in the 3rd DLC… just, don't feel like it.
[Still haven't finished the third DLC, but technically yes, hehe.]
"Did you beat Bloodborne?"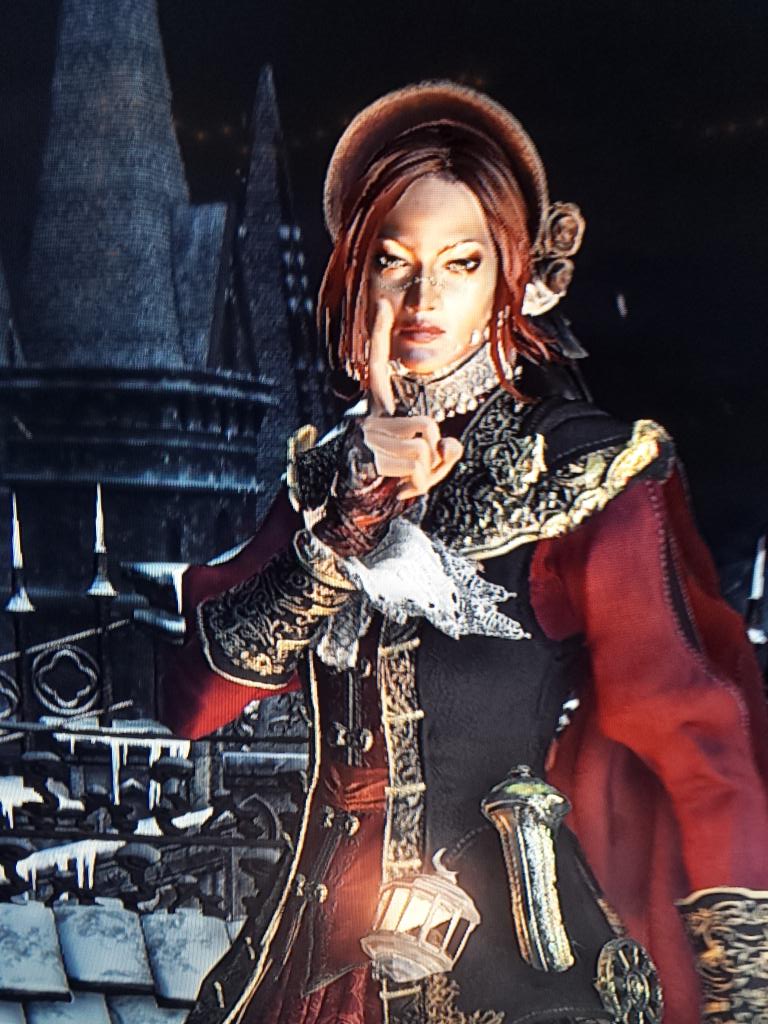 Yep. Done and done.
[Finished sometime in 2016? 2015? I can't remember…]
"Did you beat Dark Souls III?"
The base game? Yep! I haven't touched the DLC yet.
[Beat it back in April, 2016]
---
Comic-Related
"Why make a comic?"
I consider myself first and foremost a comic illustrator… I have quite a history with comic work, starting with my original story "Time Twisters" back in 1998 which was drawn during 7th and 8th grade. It ended up well over 500+ pages that spanned three sketchbooks. But comics have always been my passion. My last comic project was "3 Pillars", which was put on permanent hiatus because I wanted to rework the story; I worked on it from 2001~2011 and it consisted of over 1,500+ pages spanning the actual story and holiday specials. I do have other projects I'd like to work on/finish/whatnot; including a sci-fi action horror story "Influenza", fantasy action "The Ward", and a fantasy narrative-drama "Etioli".
"Why Dark Souls?"
… Why not?
"Are you going to do Dark Souls II?"
At this time I have no plans on doing the comic past Dark Souls. The main point being is that I do this comic for no monetary earnings. Since I am a freelance illustrator, I primarily focus my artistic energies working on commission work and other freelance possibilities. Plans were to open up a Patreon for my art/comic/etc, and it would help fund a reason for me to continue on. But seeing as Dark Souls II is kind of an old property I don't believe it'll be wise for me to work on it, even though it's a fairly popular suggestion. This sort of goes for Bloodborne, too.
"How can I donate?"
Firstly – thank you for your interest in making a donation to the site!
You can donate through my Paypal.me page!
[and see my ugly mug. Hehe.]
Please keep in mind that all monies raised in donation towards KMDiDS goes towards the monetary costs to maintain the website/domain/host. 99.9% of traffic to my domain [noizmaker.net] is through Karniz's Many Deaths in Dark Souls. All extra monies raised is stored for safe-keeping as is again, used to only pay for the hosting of the website.
Donating to the comic will also get you on the Donator page and possibly a commission-type illustration for you!
---
Art-Related
"How did you learn to draw?"
On the subject of learning… to me, "learning" to draw is conceptual based on who you are talking to. Some people went to a college or school to learn to draw, some just… do it. For me, I'm the latter. I always just… knew how to draw, granted it was fairly late in my life [I didn't consider being an *artist* till I was a junior in high school, so I was 17?] but I never went to any formal school to teach myself how to draw.
"Did you go to an art school?"
I went to a 'Comic and Graphic Art' school for one year. I didn't continue through the full three years because I felt like I was wasting my time… It wasn't like I felt I knew everything, but it was mainly the closed-mindedness of the [predominately male] students along with the curriculum of the school itself. Other than the fairly competent first-year staff I didn't feel like I was really learning anything while attending, so I felt it was the cheapest option to just not continue going.
"How do you make the comic?"
This answer comes two ways: pre-digital & digital.
PRE-DIGITAL METHOD
When I first started working on the comic, it was done traditionally on paper and inked in black pen.
Here is a photo of the tools I used. The writing on the pens detonated how light the ink flowed… pens that were dying were great for working on backgrounds and other delicate line work. Fresh pens were used for bolder lines. The poop-shaped thing is a kneaded eraser, my go-to eraser of choice. The pencils are a Staedtler drafting pencil, and a red col-erase pencil.


Here are some pages! They're simply drawn on 8.5×11 sheets of cardstock.


Here is a closeup on a panel in one of the pages.


Basically, a base sketch was drawn with a light pencil [Staedtler drafting pencil, 3H lead], and then I inked on top of it with a Pilot "Precise" V5 liquid ball point pen. Note the clear areas marked with an X? That's a comic-er's way of saying "This area is to be filled in black."
After scanning the page, I would apply simple shading in a grey palette [and red!] for the comic.
DIGITAL METHOD
I started taking the comic full digital back in January of 2014. Why? It's faster. Haha. You can view the first primary-story digital page here. [although previously I had done some of the NPC specials digitally.] For me, from start to finish most pages can take about an hour. This includes taking the thumbnail drawing and doing the line work, digital rendering, and lettering/sound effects. Yes, all text and sound effects on the pages are hand-done by me. No fonts are used in the making of this comic. Hell, even the comic panels are hand-drawn by me, I don't really like to use rulers so they're mostly free hand.
Oh, and I do work from thumbnails – that way I can stitch the story together and throw in pages as I see fit to make things work. They're very, verrrry rough, and I fit sixteen pages on a sheet of 8.5×11 printer paper. I used to number them but I don't do that anymore…
Also here is a little animated tidbit on the stages I take to make a comic page:
Thumbnails > Panels > Line Art > Flat Colors > Rendering > Hilights > SFX > Text | Done!
This process is used in all current pages of the comic.
"What do you use to make the comic?"
I have a Medium Wacom intuos 4 as my drawing surface, and I use Paint Tool Sai/Clip Studio Paint for everything else.
"Can you teach me to draw?"
No.
---
Karniz-Related
"So who's this Kyuzodomo person?"
Heh… Well, he is a very important person in my life. Mainly – he's my husband. We were married in November of 2013. ♥


[Praise the Sun.]
"Wait… what?!"
Yep. I'm serious. This is the post that started it – he rushed home to get on Steam then we co-op'd in Dark Souls till the wee morning. [I actually go on to mention him here, here, and here!] And so…. long story short, I flew out to California and we met. Fell madly in love [Read about it here.] Then we got hitched… Hah. Gamer love. D'awww…
---
Do you have a question for Donna that isn't here?
Feel free to ask below and I'll add it to the FAQ as soon as I can!
Thank you for reading and enjoy the comic!